The Police Administrationhas set up a committee to investigate the Ayawaso West Wuogon Constituencyby-election shooting incident to cover the professional and criminal conduct ofthose involved in the incident
You are using an older browser version. Please use a
supported version
for the best MSN experience.
Police set up a committee to investigate Ayawaso by-election incident

Ghana News Agency (GNA)
2 days ago
The Police Administrationhas set up a committee to investigate the Ayawaso West Wuogon Constituencyby-election shooting incident to cover the professional and criminal conduct ofthose involved in the incident.
A statement signed by Assistant Commissionerof Police (ACP) Mr David Eklu, Director General of Public Affairs said ACP MrGeorge Tweneboah, Deputy-Director-General, heads the investigation committee.
Other members are from; Police ProfessionalStandards Bureau, Police Legal and Prosecution Directorate, Police Operationsas well as detectives from the Police Crime Scene Unit and Airport Division.
Related slideshow: News in pictures (Provided by Photo Services)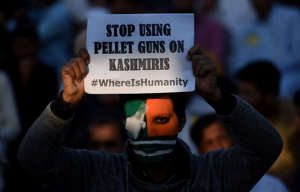 The statement assured that it had taken noteof concerns raised by members of the public, Parliamentarians, Statesmen, andreputable organisations among others.
It added that thorough investigations would beconducted in line with the on-going transformation agenda of the Police Serviceaimed at ensuring the highest professional standards in the Ghana PoliceService.
As part of the investigations process, it saidstatements were taken from 16 victims of the shooting incident.
A statement form, it said was issued to Mr SamGeorge, Member of Parliament for Ningo Prampram to submit for necessary action.
According to the release, Videos/footagesconnected to the incident were being critically examined to aid investigations.
More From Ghana News Agency (GNA)

Ghana News Agency (GNA)