Z TWO Chitungwiza residents have been arrested and charged with committing public violence during last month's anti-government protests held across the country over the hiking of fuel prices and worsening economic conditions
You are using an older browser version. Please use a
supported version
for the best MSN experience.
Zim intensifies crackdown on citizens

The Zimbabwean
1 day ago
TWO Chitungwiza residents have been arrested and charged with committing public violence during last month's anti-government protests held across the country over the hiking of fuel prices and worsening economic conditions.
Zimbabwe Republic Police (ZRP) officers arrested Jabulani Mtunzi and Richard Miti on Sunday 3 February 2019 and charged them with inciting public violence during shutdown protests held in January.
Mtunzi and Miti, who were charged with public violence as defined in section 36 of the Criminal Law
(Codification and Reform) Act, were accused of inciting people to commit public violence and encouraging people to loot goods from some shops in Chitungwiza on Monday 14 January 2019.
A Chitungwiza Magistrate will on Wednesday 06 February 2019 hand down a ruling on the duo's bail application filed on Tuesday 5 February 2019 by their lawyers Tinomuda Shoko and Idirashe Chikomba of ZLHR.
Read more:
Gunmen Kill 26, Kidnap Six Women, Raze Houses In Zamfara
ISIS W'Africa could disrupt elections, says report
Mtunzi and Miti are the latest people to be arrested in connection with the anti-government demonstrations held in January.

In Chitungwiza, Takemore Bhunu was on Tuesday 5 February 2019 found guilty of committing public violence and sentenced to serve 60 months in prison with 12 months suspended on condition that he does not commit a similar offence in the next five years. But Godsave Mukore was found not guilty after standing trial on public violence charges as defined in section 36 of the Criminal Law (Codification and Reform) Act.
At Harare Magistrates Court, Magistrate Victoria Mashamba on Monday 04 February 2019 set free
Mabvuku resident Passmore Nthyothyo, who had been on trial after he was arrested and charged with public violence as defined in section 36 of the Criminal Law (Codification and Reform) Act.
Related slideshow: News in pictures (Provided by Photo Services)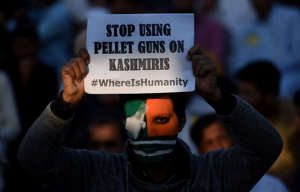 Nthyothyo, who was represented by Rudo Magundani of ZLHR, was accused of unlawfully disturbing peace, order or security of the public and allegedly barricaded roads, disturbed the free movement of traffic and operation of business in Mabvuku high-density suburb and looted some goods from Choppies supermarket.
But Magistrate Mashamba discharged Nthyothyo at the close of the state case after ruling that the state
relied on the evidence of a single witness who under cross-examination admitted that there were about 300 protesters and he was watching from a distance of about 20 metres. The Magistrate further ruled that the state witness had admitted during trial that he could have been mistaken as to the identity of the accused person.
At Harare Magistrates Court, Magistrate Mashamba on Monday 4 February 2019 sentenced two residents Shadreck Asani and Daniel Shingirayi to serve 30 months in prison and suspended 12 months after convicting them for committing public violence following the January shutdown protests. Asani and Shingirayi were represented by Lizwe Jamela of ZLHR.
More From The Zimbabwean
The Zimbabwean