Take back control of your iPhone with these 14 fixes
Details

Fast Company
The iPhone is by far the dominant smartphone in the U.S. If you've got one, you click, swipe, and long-press on its screen countless times a day. But you may be doing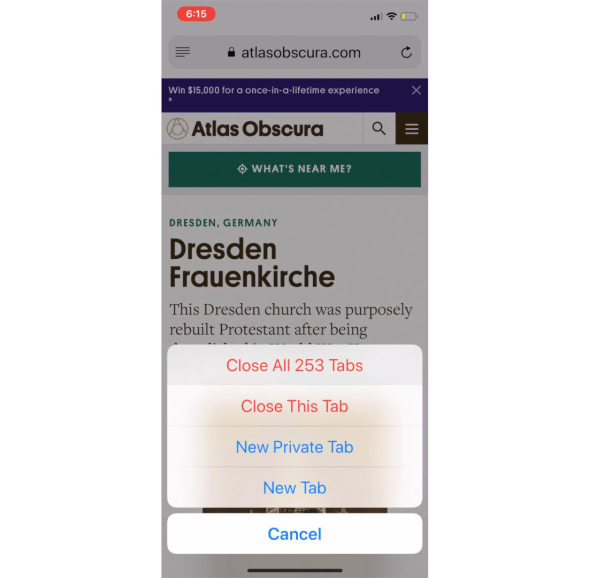 ---
Related: 11 infuriating iPhone and Mac glitches–and how to cope with them
---
5. Customize Control Center for handy shortcuts
Apple provides shortcuts to several apps and settings in Control Center, which you access by swiping down from the top of the screen. The default setup includes controls for wireless connections (cellular, Wi-Fi, and Bluetooth), music playback, screen brightness, and volume, among others. iOS allows you to add several other items (such as Stopwatch or Alarm), and remove ones you don't need (perhaps Apple TV remote). Go to Settings > Control Center > Customize to drag items on or off the menu.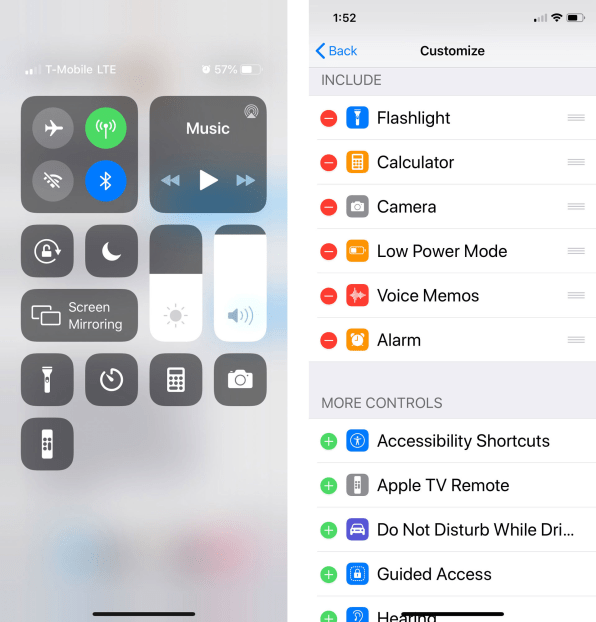 6. Use low-power mode
Newer iPhones are pretty good at conserving energy. For instance, they only use all of the CPU when running demanding apps, such as games. But you can further conserve battery by activating low power mode, which saves juice by slowing or stopping features like automatic downloads, email fetch, and background app refresh. It's handy if you'll be out all day, or can't charge your phone overnight. The easiest way to activate low power mode is to add a shortcut button to Control Center (see tip 5 for instructions).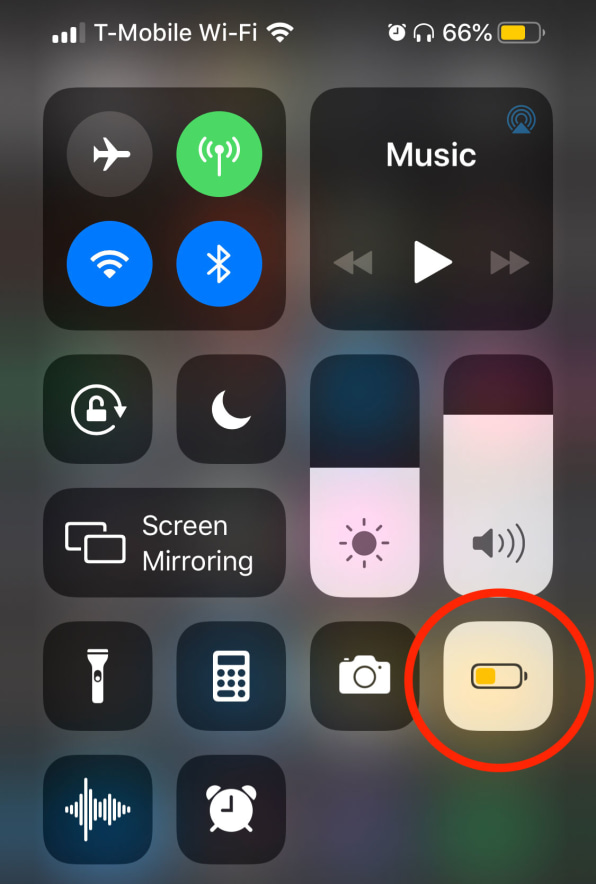 7. Turn off Shake to Undo
Way back in iOS 3, Apple created a universal "undo" capability triggered whenever you shake your phone. If you tend to walk or run with your phone in your hand, or are just jittery, this "feature" is a great way to accidentally delete that email or other note you've been composing. If you don't (deliberately) use Shake to Undo, you can disable it by going to Settings > General > Accessibility and scrolling to near the bottom of the "Interaction" subsection.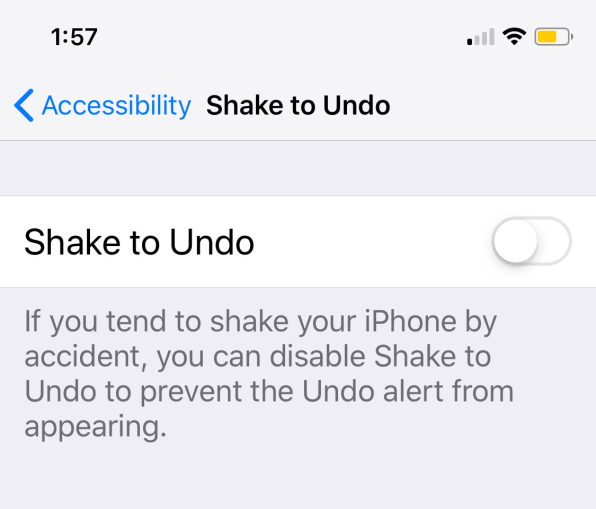 8. Make text bigger and bolder
iPhones pack a lot of detail onto their high-res screens, resulting in some truly tiny text. If you're having trouble reading it, go to Settings > Display and Brightness to find two items. Text Size controls what you would expect, in iOS apps and others that support Apple's Dynamic Type. Bold Text likewise does as advertised. (It requires that you restart your phone.)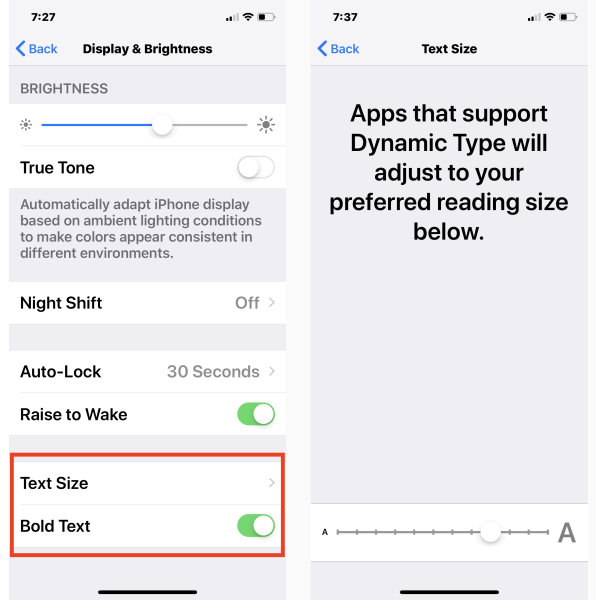 9. Turn off (or on) repeat text message alerts
By default, iOS alerts you twice for every text message you receive: first as it comes in, then two minutes later as a reminder. Whether you find a pair of alerts to be overkill, or you'd like even more, go to Settings > Notifications, scroll down to and tap Messages, then scroll down to and click Repeat Alerts to select your desired number of repeats: from Never to 10 Times.