Google is embracing Nest to make homes helpful—not just "smart"
Details

Fast Company
When I met with Rishi Chandra, Google's VP of product for Nest/Home products, at the company's I/O conference yesterday, he was wearing a jacket sporting both a multicolored Google "G" and a
Chandra says that Google is now talking about homes that are helpful, not just smart: "You're going to see that as a core philosophy of everything we're going to go and do, instead of thinking of this from a technology point of view." This idea of the helpful home is line with the company's current thinking about its mission in life, which CEO Sundar Pichai defined in the I/O keynote as helping people get things done rather than just providing them with useful information. But it's also a minor variation on the "thoughtful home," a long-time Nest mantra. And the original Nest smart thermostat remains as good an example of a helpful-home product as anything.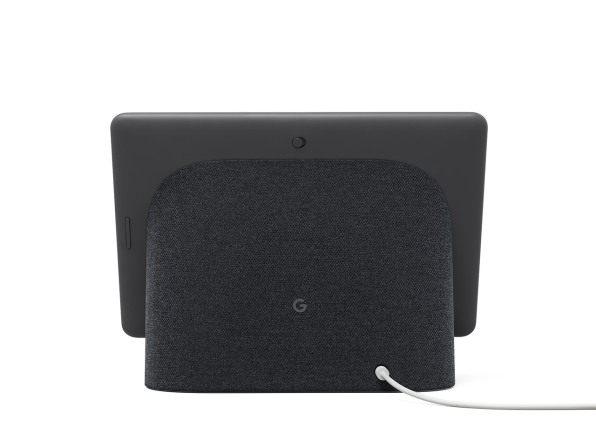 Referring to the "helpful home" might also address the fact that consumers are wrestling with privacy and security concerns that weren't issues in the age of the dumb home. In February, Google ran afoul of those issues when it turned out that the company hadn't told anyone that its Nest Guard security system contained a microphone, meant to let it add new functionality at a later date.
"The hard lesson we learned was, the team had tried to future-proof the device, but then failed to disclose that the microphone was there," says Chandra. "So obviously we're going to be disclosing all our sensors and capabilities of the devices, but we're trying to go above and beyond."
For Google Nest, going above and beyond includes publishing a plain-English privacy promise that covers all products. The Nest Hub Max has a prominent physical switch on its back for disabling its camera and microphone. Google says it will always be clear when its hardware is capturing and streaming video; the company is even going to disable the ability for owners of older Nest Cams to disable the green LED that indicates that the camera is in operation, which is good news if you ever rent an Airbnb.
"When you putting a device inside your home, it's not just you that's going to use the product," explains Chandra. "It's going to be anyone who walks into your home: Your guests or your family members. And so we want to make sure when you see a Google-based tech device sitting in someone's home, whether it's yours or someone else's, you have confidence in how it works."
Specific design decisions like that could make consumers more comfortable with Google's place in their most private of spaces, their home. According to Chandra, however, the melding of Google and Nest isn't just about specific products or features, but rather a new age of computing that's still in the process of being defined.